Topic Summary
Posted by: Torquemada
« on: December 11, 2018, 09:16:22 PM »
Congratulations to Apoc!
Posted by: Torquemada
« on: November 27, 2018, 09:06:15 AM »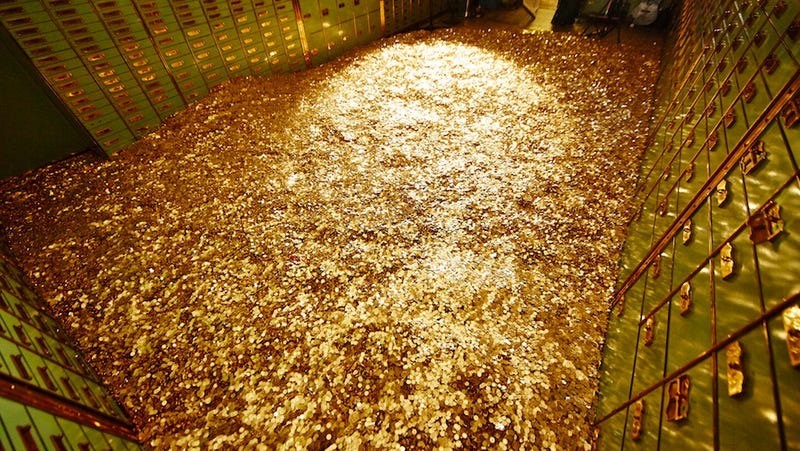 Hello Vortexians! Our steady progress in Mythic Uldir has taken a severe toll in repair costs and it is once again time to replenish the guild bank! To keeping makin' it rain, we will be holding our next installment of the Vortex 50/50 draw on Tuesday, December 11th!
What is a 50/50 draw?
You purchase a ticket or several tickets and we pick a winner through a draw.
The proceeds from the draw are then split. 50% for the winner, and 50% for the guild bank. The more people who play, the better the pot will get, so people are encouraged to contribute as much as their means allow.
Why are we doing this?
Aside from just being a fun thing to do, the main goal of this draw, is to put some gold into the guild bank. The guild bank has helped finance everyone in the guild (repairs, etc) so we hope everyone in the guild will participate. It is okay if friends who may not be part of the guild want to participate, as long as they have some tie to Vortex.
What will it cost?
The ticket prices are as follows:
1000g
for an individual ticket
2500g
for a group of 3 tickets
Those who wish to purchase tickets should send
TORQUEMADA
an in game mail with the gold amount, and the number of tickets you believe your gold sent purchases. Just in case, here is some clarification:
4 Tickets:
3500g (2500g for the block of 3 + 1000g for the extra ticket)
6 Tickets:
5000g ( two groups of 3 tickets)
You can buy as many batches of tickets as you desire until the cutoff date (mentioned below).
Final thoughts
This draw is primarily a means of putting some money into the guild bank. The added bonus is that you can profit from it as well.
If you win the draw you can choose to donate your winnings to guild bank, but you cannot refuse the prize. You must take it for yourself or donate it back to the guild bank. It is not transferable.
Important Details
All Tickets must be purchased
before 7:30pm Tuesday, December 11th, 2018.
Torquemada
may
accept last minute purchases, but not without severe condemnation and indignity.
All tickets must be purchased by sending an in game mail to
TORQUEMADA
with your gold amount. The gold amount must be accompanied by a message telling me how many tickets you believe your gold will purchase so we are both clear on the amount of tickets you will have for the draw.
The draw will take place at 8:00pm on December 11th at the start of raid. All are encouraged to get in Discord as the draw happens. If you are unable to attend the draw and you win, your winnings will be mailed to or traded to you.
As a matter of transparency, all money that is received for the draw will be put directly into the guild bank so that people can track their amount. The total will be tallied and posted in this thread. The winnings will be 50% of the total collected, and will be paid out directly from the guild bank.
Any questions? Please ask.
Good Luck!
Current Total: 480,000g
Current Prize:

240,000g